Ontario, Canada Author Publishes Poetry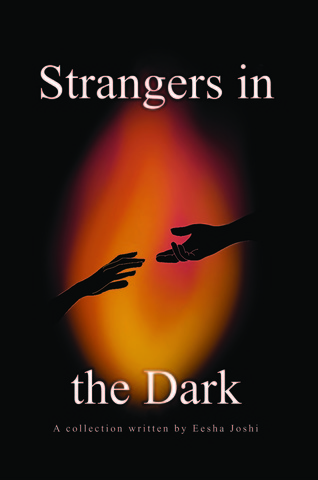 Strangers in the Dark, a new book by Eesha Joshi, has been released by RoseDog Books.
Strangers in the Dark is a debut collection of poetry, prose, and streams of consciousness that spark a flame, draw others to it, and weld hands together in the warmth of connection.
Written over the span of two years, this work carries a journey of union within it. Each individual piece has been placed so that it is a bridge between its before and after; it all comes together to curate a symphony that guides you from the brink of isolation and fear to the shores of safety found in community. Strangers in the Dark is the result of a seemingly unbearable darkness being transformed into a passing night, all through the helping hands of others. Through knowing that though this darkness still envelops our days and minds, it is now a space we can try to explore instead of escape because a certain sense of grounding has been found.
This book is one for all those who are lost in the darkness that is their world, their life, their mind. It is a reminder that you are not alone in facing it, and a torch bearing hope of a less tumultuous ride.
About the Author
Eesha Joshi's work has received countless praise for its lyrical style and profound themes.
She is currently a student and writer based in Canada. She takes great inspiration in her poetry from the poets Emily Dickinson, Langston Hughes, and Ocean Vuong. On the off chance that she is not reading any of their work in her free time, she gravitates towards curating deep connections with the world around her - both people and the Earth. Her debut collection is weaved with these experiences, and she presents stories laced with honesty that sit deeply in one's soul.
Strangers in the Dark is a 92-page paperback with a retail price of $14.00 (eBook $9.00). The ISBN is 979-8-88729-473-5. It was published by RoseDog Books of Pittsburgh, Pennsylvania. For more information, or to request a review copy, please go to our virtual pressroom at
https://dorrancepressroom.com/strangers-in-the-dark/
or our online bookstore at
https://rosedogbookstore.com/strangers-in-the-dark/