Plover, WI Author Publishes Novel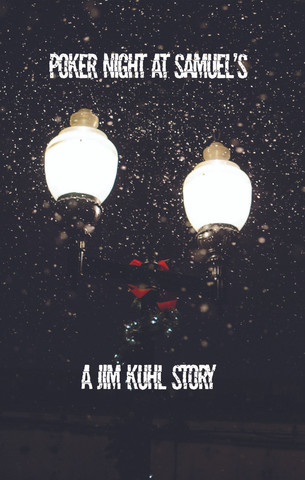 Poker Night at Samuel's, a new book by Jim Kuhl, has been released by RoseDog Books.
Poker is a universally enjoyable and strategic card game. The setting at Samuel Newcastle's mansion is comprised of a unique group of people. Such a delightful opportunity, each Wednesday night, for them to escape from their frenzied lives. Samuel had personally chosen each of these men and women because of their unique talents to help in his secret mission.
An unexpected adventure begins when they are stranded at Samuel's mansion because of a massive snowstorm. These diverse poker players start telling stories about themselves. But then they are informed by Samuel of an imminent danger, and they agree to become warriors. Their first task is to defend Samuel's property from being attacked. After this experience, they officially become members of Samuel's Secret Justice Society, a group that applies justice to those who otherwise may escape any type of judgment.
Today's world is full of fear, uncertainty, and a conception that justice is not equally applied to all. This book has a universal appeal because readers, regardless of background and social status, can use their imaginations to judge the characters and to consider how justice should be applied.
About the Author
Jim Kuhl lives on the banks of the Wisconsin River with his wife of fifty-one years. The quiet life is appreciated as they are retired from hectic days in the corporate and financial world. Now, it is about gardening, reading, river life, and visits with children and grandchildren. Jim discovered that doing what one wants to do makes the days pass by quickly.
Poker Night at Samuel's is a 158-page paperback with a retail price of $16.00 (eBook $7.00). The ISBN is 979-8-88812-094-1. It was published by RoseDog Books of Pittsburgh, Pennsylvania. Visit our online bookstore at
https://rosedogbookstore.com/poker-night-at-samuels-a-jim-kuhl-story/