Clearwater, FL Author Publishes Memoir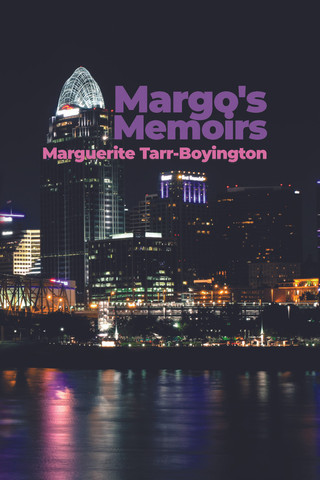 Margo's Memoirs, a new book by Marguerite Tarr-Boyington, has been released by RoseDog Books.
Marguerite Tarr-Boyington, 90 years young, is the ACE generation: 'Ageless Caring Elders.'
Out of the rocking chairs, these 60-100 year olds are reinventing themselves. They are the survivors refusing to surrender to sickness, death, and broken dreams.
While trying to cope with the murder of an incredible soulmate and lover, Margo moved from Rochester, New York, to Cincinnati, Ohio, hoping for "Joie de Vivre" and possibly meeting new contacts. Yes, surprisingly she had several relationships with very successful men, names you may recognize.
Tarr-Boyington was active in pageants and fashion shows. She served as the Assistant Director of John Robert Powers Modeling School and became involved in fundraisers for many organizations such as: The Heimlich Institute, The Arthritis Foundation, GFWC/General Federated Women's Club founded the Sister Cities International. She chaired the Ambassadors' Ball, raising money for Sister Cities of Cincinnati.
Margo believes that growing old should take longer. Memories fade too soon, but she found the strength to go on.
Marguerite Tarr-Boyington is the ACE generation.
Margo's Memoirs is a 140-page paperback with a retail price of $15.00 (eBook $10.00). The ISBN is 979-8-88683-515-1. It was published by RoseDog Books of Pittsburgh, Pennsylvania. For more information, or to request a review copy, please go to our virtual pressroom at
https://dorrancepressroom.com/margos-memoirs/
or our online bookstore at
https://rosedogbookstore.com/margos-memoirs/