West River, MD Author Publishes Travel Memoir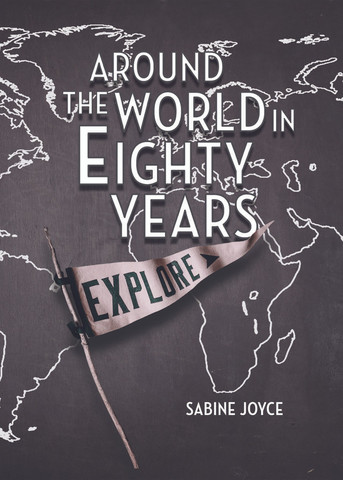 Around the World in Eighty Years, a new book by Sabine Joyce, has been released by RoseDog Books.
In Around the World in Eighty Years, Sabine Joyce outlines her adventures she's had while traveling: run-ins with Komodo dragons, tarantulas invading the tent, riding a brahma bull in Cuba, almost losing a leg stepping on a scorpion, and meeting Mr. Lucky, a mountain silverback gorilla, in Rwanda. Join Joyce in her adventures as she swims with manatees in faraway places, and discover the vast beauty of the world.
About the Author
Sabine Joyce craves adventure and so she is traveling the world forever. The world is forever changing and Joyce wants to see it all.
Joyce's interest in mountain climbing started with reading a book from Sir Arthur Conan Doyle about the Mysterious Tepuis in Venezuela, which led finally to the climb on Mt. Kilimanjaro, Tanzania.
Around the World in Eighty Years is a 540-page paperback with a retail price of $31.00 (eBook $26.00). The ISBN is 978-1-63867-452-8. It was published by RoseDog Books of Pittsburgh, Pennsylvania. For more information, or to request a review copy, please go to our virtual pressroom at
https://dorrancepressroom.com/around-the-world-in-eighty-years/
or our online bookstore at
https://rosedogbookstore.com/around-the-world-in-eighty-years/