New Albany, IN Author Publishes 2nd Conan Novel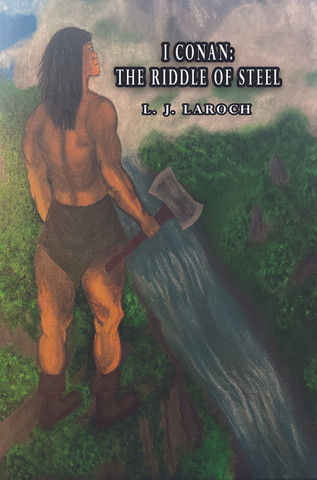 I Conan: The Riddle of Steel, a new book by L. J. LaRoch, has been released by Dorrance Publishing Co., Inc.
I Conan: The Riddle of Steel is the second installment of the I Conan Series. Building upon the vast body of existing work that originated with Robert Howard, this work shows our hero Conan coming of age in an ancient and hostile world. Although well trained, he has yet to martial his full mental or physical powers. To learn the systems of his enemies, Conan infiltrates and is promoted in the Aqualonian Border Guard where he pits his strength and training against hereditary enemies, the Picts.
During his journey Conan deals with problems we all face today: duty, family, friendship, deceit, betrayal, success, and loss. Such is the human condition for all, and with death and danger as his constant companions, Conan enters into an unknown world where only his physical prowess and keen mind will give him a chance of survival.
Written as a rip-roaring, entertaining adventure in the mytho-poetic tradition, I Conan is wrapped in an exciting, fast-paced adventure guaranteed to thrill the reader and keep the pages turning.
About the Author
L. J. LaRoch lives with his family in the Midwest. He travels as much as possible when he's not working. He speculates in real estate, has a huge interest in the outdoors, and tries to stay in shape.
I Conan: The Riddle of Steel is a 308-page paperback with a retail price of $22.00 (hardcover $34.00, eBook $17.00). The ISBN is 9798886835397. It was published by Dorrance Publishing Co., Inc of Pittsburgh, Pennsylvania. For members of the press, to request a review copy, visit our virtual pressroom at
https://dorrancepressroom.com/i-conan-the-riddle-of-steel-pb/
or to buy the book visit our online bookstore at
https://bookstore.dorrancepublishing.com/i-conan-the-riddle-of-steel-pb/
Email Dorrance Publishing