Bel Trading & Consulting Ltd`s new joint venture for limestone extraction in Thailand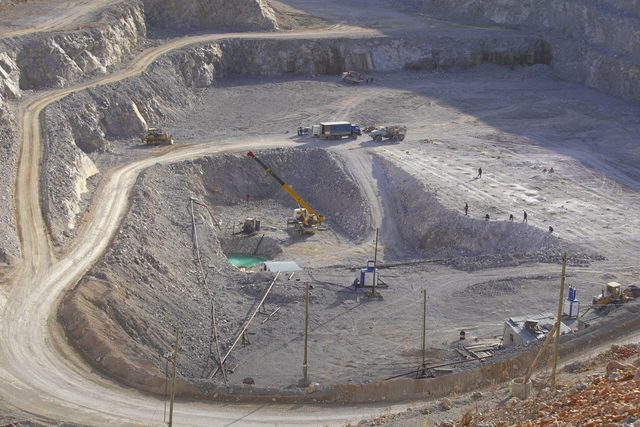 Bel Trading & Consulting Ltd, using its extensive experience in international projects, is starting a joint project with a large local company in the Lampand province of Thailand for the development and extraction of limestone. Over the past 25 years, Bel Trading & Consulting Ltd has successfully implemented numerous large projects in the fields of mining and quarrying, as well as in the renewable energy sector, solar energy, large construction equipment, airport security systems, drone countermeasures and protection systems.
In implementing various projects in Asia and Europe, the company always adheres to all environmental standards requirements. Energy-saving and clean technologies are always a priority. The company's motto has always been the principle of preserving and protecting nature, and we must preserve the land for future generations
Bel Trading & Consulting Ltd's participation in the project for the extraction of limestone in the quarry and its processing will bring new job opportunities for the local population in the Lampand province. The industry and infrastructure will develop, and there will be other economic benefits. The use of world experience in the extraction and processing of limestone will help improve the quality and purity of the product, making it possible to sell limestone with the required stable parameters for the medical, chemical, food, and livestock industries.
The versatility of limestone in various industrial sectors is well known, including construction, road construction, medicine, chemical industry, animal feed additives, and the food industry. For most applications of limestone, high product purity and precise compliance with required parameters, as well as stability of parameters and product quality, are necessary. Only the use of modern methods of extraction, sorting, testing, processing, storage, delivery, and packaging of limestone products can provide quality stability.
Bel Trading & Consulting Ltd has extensive and excellent experience in the use, application, and creation of quality laboratories and local chemical laboratories for other mining and quarrying projects. These laboratories constantly control the extracted rock and help sort it for various applications. Knowledge and application of heavy mining specialized equipment, mining combines, and other equipment for crushing and transporting rocks are essential for effective limestone mining.
There is extensive experience in the use and application of specialized mining equipment from well-known global manufacturers, the use of which simplifies the work of the service personnel and increases the volumes and quality of the extracted rock. Bel Trading & Consulting Ltd always values its employees and their contribution to the company's overall business. The necessary training for staff in working with modern mining equipment is constantly used. High-class specialists have always been the pride of the company, and working with people is also one of priorities of Bel Trading & Consulting Ltd in running the business.
Email Bel Trading & Consulting Ltd