San Francisco, CA Author Publishes Fantasy Novel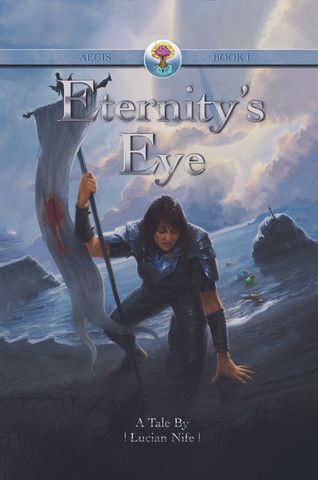 Aegis: Eternity's Eye, a new book by Lucian Nife, has been released by Dorrance Publishing Co., Inc.
Vanishings are occurring in the land of Ardfædlyn, and the mortal authorities who oversee the investigation of the disappearances cannot hope to unveil who or what may be the source of them. And so, the great task of revealing the perpetrators of the abductions falls into the hands of those who dwell between the realms.
Celeste Alahgast is the general of a religious order that serves and worships a pantheon of eleven enigmatic beings that have named themselves the Aegis. By their holy decree, she has been handed the daunting task of finding and retrieving everyone who has been abducted. Struggling to lead her people while solving the problems of others, Celeste walks the thin line of eternal salvation or mental damnation.
Arias Ravus is in a state of grieving and within his own reflection resides the embodiment of "The Moon". While battling the voices in his head and fighting to separate dreams from reality, he finds himself needing the assistance of a particular militaristic leader and her shadowy cabal.
"I don't want people to be intimidated by the epic nature of fantasy fiction, so I'll drop them into the story and let the narrative do its own work. By the time the pages come to an end, they'll have gotten the gist of what's going on and where things are headed in a rewarding way."
About the Author
Lucian Nife is looking to shake up the world of fantasy fiction and how it is presented with love, life, and color. He's studied business, law, theology, and poetry. Readers can expect all of those aspects within the Aegis universe that he has crafted. The first step in this literary journey is Aegis: Eternity's Eye. It is both the introduction and guide for the entire series. Follow Lucian's socials to see recent updates, the beautiful illustrations of his story's characters and world, or simply say hello.
Aegis: Eternity's Eye is a 214-page paperback with a retail price of $18.00 (eBook $13.00). The ISBN is 979-8-88812-062-0. It was published by Dorrance Publishing Co., Inc of Pittsburgh, Pennsylvania. For members of the press, to request a review copy, visit our virtual pressroom at
https://dorrancepressroom.com/aegis-eternitys-eye/
or to buy the book visit our online bookstore at
https://bookstore.dorrancepublishing.com/aegis-eternitys-eye/
Email Dorrance Publishing