Manassas, VA Author Publishes Short Story Collection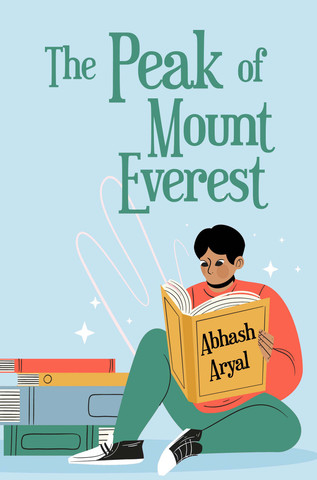 The Peak of Mount Everest, a new book by Abhash Aryal, has been released by RoseDog Books.
The Peak of Mount Everest is a collection of mini stories that Abhash Aryal wrote and put his heart into. Most grownups write books as a bit older than a kid is supposed to read. There are a lot of kids that are on a high reading level, but the authors they read might use some words that are not age-appropriate. So, Aryal tried his best in this book to make sure that it is family friendly.
About the Author
Abhash Aryal began writing this book at age ten. Abhash's greatest supporters are his mom, dad, and family. Aryal would like to thank his great friend, Param, for all the tips and tricks and help in editing. He would also like to remember his teachers, Mrs. Defuso from fourth grade, and Mrs. Johnson from fifth grade, to improve his writing skills: without them, Abhash would have terrible grammar and spelling. Abhash is thankful to Tanuja Adhikari, Nepali School teacher for love, support, and inspiration, and Bimala Niraula for giving him a lot of opportunities to sing and write, which helped to boost his confidence.
Special thanks to Madhu Panthi, Mina Panthi, Shova Acharya, Shiva Acharya, Bipin Ghimire, and Binita for playing positive roles in helping Abhash learn and grow.
The Peak of Mount Everest is a 72-page paperback with a retail price of $13.00 (eBook $8.00). The ISBN is 979-8-88925-111-8. It was published by RoseDog Books of Pittsburgh, Pennsylvania. For more information, or to request a review copy, please go to our virtual pressroom at
https://dorrancepressroom.com/the-peak-of-mount-everest/
or our online bookstore at
https://rosedogbookstore.com/the-peak-of-mount-everest/