Maxton, NC Author Publishes Current Events Book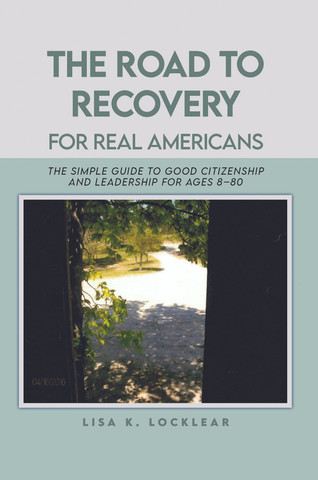 The Road to Recovery for Real Americans, a new book by Lisa K. Locklear, has been released by RoseDog Books.
The Road to Recovery for Real Americans is a reminder of all our rights and responsibilities as citizens in small communities everywhere. Inspired by what a citizen, and more specifically this author, has and does not have in his or her own community, this book leads one on a journey through seven small rural area communities in Robeson County, North Carolina. The author, Lisa K. Locklear, believes the best part of this book is it not only points out what we haven't accomplished as a unified group but all the things we could accomplish, for instance "Making America Beautiful and Prepared".
About the Author
Lisa K. Locklear was born on May 31, 1961. During the early years her parents Reatha and Leon were great Christians. Although her mother continued on her path of churchgoing all throughout her life, Locklear's father on the other hand followed in the ways of his own mother, Locklear's grandmother, Mattie Bell Locklear.
During the 1970s if one was not marching against racial segregation of schools one was marching for other rights. They were involved in spreading the gospel through song as the Locklear Juniors following Locklear's father's group the Locklear Travelers.
Locklear's father in his early forties envisioned the "Tuscarora Nation" and without knowing was able to aid God in keeping one of his greatest promises which was to preserve a remnant of all people (tribes, races, nationalities).
Lisa K. Locklear believes that today, it is of utmost importance not only to preserve culture but to educate children and to prepare them for their future no matter what the cost.
The Road to Recovery for Real Americans is a 76-page paperback with a retail price of $26.00 (eBook $21.00). The ISBN is 978-1-4809-7709-9. It was published by RoseDog Books of Pittsburgh, Pennsylvania. For more information, or to request a review copy, please go to our virtual pressroom at
https://dorrancepressroom.com/the-road-to-recovery-for-real-americans-the-simple-guide-to-good-citizenship-and-leadership-for-ages-8-80/
or our online bookstore at
https://rosedogbookstore.com/the-road-to-recovery-for-real-americans-the-simple-guide-to-good-citizenship-and-leadership-for-ages-8-80/