Danville, KY Author Publishes Biography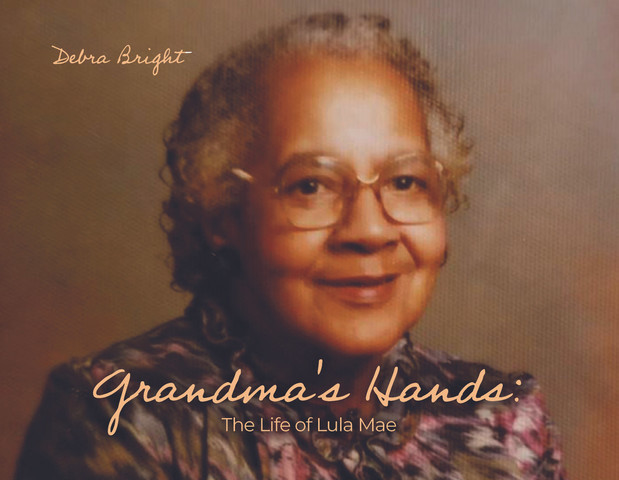 Grandma's Hands: The Life of Lula Mae, a new book by Debra Bright, has been released by RoseDog Books.
Have you ever walked through a cemetery and read the headstones? All you see are the names, the day they were born, and the day they died. If you are anything like Debra Bright, you walk away wondering who they were or what they were like, and what was their life like. All you see is the beginning of their life and the end of their life, but what about the middle? That was the inspiration of Debra writing her grandmother's story; she wanted to fill in the middle.
The world has changed, people's interest has changed. In the past, stories about family were passed on from one generation to the next, but this is a practice that has faded into the past. The memory of a person now dies with the last person who actually knew that person. Afterward, it's like that person never existed. Writing this book, Debra's grandmother's memory will live forever.
About the Author
Debra Bright grew up in a time period when family was there for each other. No matter what, they opened their homes to each other. That was the case with Debra; she grew up without her mother in her life, so her father, who was single at the time, took his four-month-old daughter to live with his mother. She lived with her grandmother the first four years of her life. The bond that they had was more like that of a mother and daughter bond that lasted throughout her grandmother's life. Because of her closeness with her grandmother, Debra was able to capture some of her memories and put them together for family who never had the opportunity to know her.
Grandma's Hands: The Life of Lula Mae is a 74-page hardbound with a retail price of $44.00 (eBook $39.00). The ISBN is 979-8-88812-148-1. It was published by RoseDog Books of Pittsburgh, Pennsylvania. For more information, or to request a review copy, please go to our virtual pressroom at
https://dorrancepressroom.com/grandmas-hands-the-life-of-lula-mae/
or our online bookstore at
https://rosedogbookstore.com/grandmas-hands-the-life-of-lula-mae/