Panama Beach City, FL Author Publishes Spiritual Mystery Novel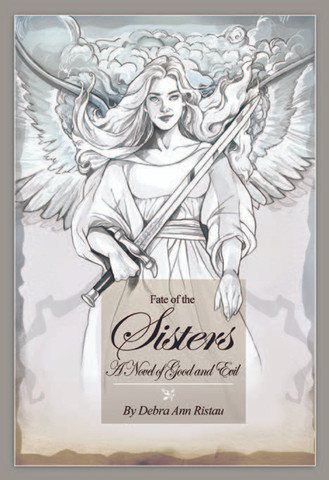 Fate of the Sisters: A Novel of Good and Evil, a new book by Debra Ann Ristau, has been released by Dorrance Publishing Co., Inc.
In this compelling novel, aging sisters dredge up the mystery of an old curse to prove they were rescued by Angels. This book was written for anyone with doubts or disbelief in the power of prayer or the existence of God. The author uses actual ancestors and loved ones as role models for the Angels she believes are real. Historical events and facts are based on actual records and research, but literary license was incorporated to turn once living humans into modern-day Angels.
Are they real? What about Demons? In this book of good versus evil, the sisters work to prove the existence of Angels while Demons try to stop them. Who will win this battle for souls? Do ancestors play a role in the choices made by future generations? In this current age of racial, sexual, political, and religious conflict and tension, are we really all so different? Or is something else pulling our strings?
About the Author
Debra Ann Ristau is a historian who believes nonfiction be truthful and fiction should inspire, intrigue, and entertain. She hopes Fate of the Sisters does all three. After decades of writing nonfiction, she is thrilled to offer this book as the first of an exciting series that features Warrior Guardian Angels protecting us from evil.
Fate of the Sisters: A Novel of Good and Evil is a 260-page paperback with a retail price of $20.00 (eBook $15.00). The ISBN is 979-8-88812-102-3. It was published by Dorrance Publishing Co., Inc of Pittsburgh, Pennsylvania. To buy the book visit our online bookstore at
https://bookstore.dorrancepublishing.com/fate-of-the-sisters-a-novel-of-good-and-evil/
Email Dorrance Publishing