Aurora, CO Author Publishes Coming-Of-Age Novel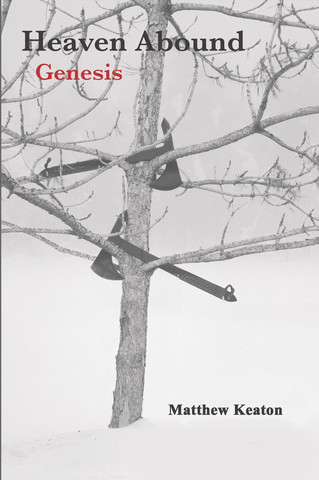 Heaven Abound: Genesis, a new book by Matthew Keaton, has been released by RoseDog Books.
Join in on an adventure of epic proportions rarely before seen as a group of outcasted teens graduate high school and tackle life by the horns! Not only as they bear the heavy weight of climbing uneasily into adulthood but take on bigger demons that threaten everything they hold dear! It's up to all of them to stick together to protect each other while they survive as the universe throws them a horrifying curveball, one after another! For if they don't, their friendships won't be the only things that are destroyed!
Heaven Abound is currently an ongoing series, so you better watch out for new editions!
About the Author
Matthew Keaton is a New York native, born in Brooklyn and raised in Long Island. He grew up curious and eager to learn. Always creative and spontaneous, writing and drawing came naturally. Even from a young age, being well read and ahead of the curve came in handy and boosted him through his academics. Spending a large portion of his years in Texas after moving from his Long Island home of 13 years, he spent 11 years there with his immediate family. After those 11 years, he moved to Colorado alone to start a new life. Alongside his creative journey, he pursued physical fitness and became a certified personal trainer in order to inspire and help others on their own journeys. Largely in tune with health and fitness, his imagination also expanded past writing to even producing music like his father. He was also no stranger to food and cooking as it was a hobby he picked up from his mother.
During the earlier stages of covid in March 2020, especially during official lockdown, a large amount of time was given to Keaton to expand his ideas and experience life. Through this experience, he began to write nonstop in order to produce the novel series Heaven Abound. Among other titles, the ideas and framework for this series had been mulled over for a few years before being made flesh and before publishing was a twinkle in his eyes. The ideas in question had been formulaically edited, honed, and changed ever since he himself was in high school as a senior. Moreover, the writing was initially a type of therapy and was never meant to be seen by any eyes beside his own. As time passed he was finally able to put his ideas down, bringing the characters and story to life!
Heaven Abound: Genesis is a 378-page paperback with a retail price of $16.00 (eBook $7.00). The ISBN is 979-8-88925-236-8. It was published by RoseDog Books of Pittsburgh, Pennsylvania. For more information, or to request a review copy, please go to our virtual pressroom at
https://dorrancepressroom.com/heaven-abound-genesis/
or our online bookstore at
https://rosedogbookstore.com/heaven-abound-genesis/