Long Beach, CA Author Publishes Self-Help Book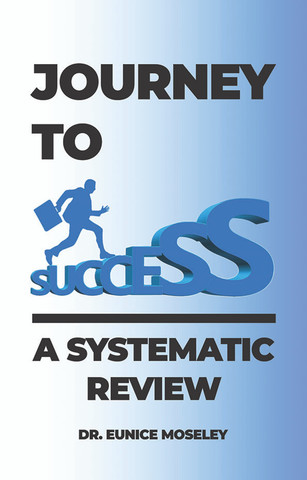 Journey to Success: A Systematic Review, a new book by Dr. Eunice Moseley, has been released by Dorrance Publishing Co., Inc.
There is so much in life going on right now and it's hard for some to see their way forward, but this book will show them-step by step. Journey to Success: A Systematic Review explores the concept of achieving success methodically, using empirical data showing how, as well as the author's personal life experiences of overcoming setbacks and adversity, which allows the reader to see that data in action, relate, and practice.
The purpose of the book is to inspire and motivate the readers to not give up when faced with obstacles, but instead to reflect on past successful experiences ("and we all have them from as way back as learning to walk") and use those experiences to problem-solve their way to overcoming adversity. Readers will be able to relate to what the author has discovered in her journey of successes and put in practice in their current situations, using the resources that they have available. This book is unique in the sense that the author provides scientific data to support her assertions based on her experiences, and empirical data to support the overcoming techniques she has developed.
About the Author
Dr. Eunice Moseley's hobbies are singing ("I recorded two albums for family and friends") and dancing. At times she is inspired to write poems ("published two books of poems") or draw ("designed a WEBB radio station's new logo"). Moseley's special interest is in uplifting others. Her ULMII conference has launched many careers, and she has interviewed icons that include Will Smith, Magic Johnson, Ne-Yo, Ciara, Queen Latifah, Gladys Knight, Bruce Willis, Mark Wahlberg, Shirley Caesar, Marvin Sapp, Tom Hanks, Denzel Washington and many others. Moseley is a widow with two daughters, three grandchildren, and one great-grandchild. She is a regular member of the Public Relations Society of America.
For more information check out the authors website at
https://journeytosuccessasystematicreview.com/.
Journey to Success: A Systematic Review is a 102-page paperback with a retail price of $14.00 (eBook $9.00). The ISBN is 979-8-88925-135-4. It was published by Dorrance Publishing Co., Inc of Pittsburgh, Pennsylvania. For members of the press, to request a review copy, visit our virtual pressroom at
https://dorrancepressroom.com/journey-to-success-a-systematic-review/
or to buy the book visit our online bookstore at
https://bookstore.dorrancepublishing.com/journey-to-success-a-systematic-review/
Email Dorrance Publishing