Bark River, MI Author Publishes Novel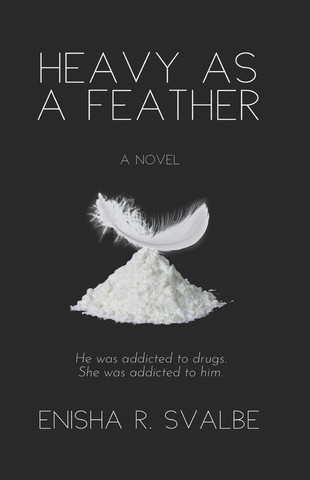 Heavy as a Feather, a new book by Enisha R. Svalbe, has been released by RoseDog Books.
Raquel Barnes is scrambling her way across the rough terrain we all know as the real world. She tries her best to survive, and so far, the journey has not been simple.
In the wake of a breakup-after finding out that her booze-soaked, occasionally abusive, boyfriend was cheating on her-Raquel bumps into Skyler Hawkins. A charming older man who swiftly breaks down every wall Raquel has just bricked into place around her recently wounded heart. Sure, Skyler has a slight drug problem, but who doesn't come with baggage? Raquel knows it's nothing she can't handle; and she can see that Skyler has a heart of gold.
But Raquel is about to learn an age-old lesson-Not all that glitters is gold.
About the Author
While Heavy as a Feather is Enisha R. Svalbe's publishing debut, she is no stranger to writing. After an experience with narcissistic abuse in her early twenties left Svalbe severely traumatized, she decided to use writing as a way to heal. She soon realized she wasn't alone in her battle against this specific type of trauma, though it can leave you feeling quite lonely at times. Svalbe knew she had to share her story, to normalize the conversation around narcissistic abuse and other types of emotional abuse, including the traumas they cause. Svalbe hopes to help other survivors feel less alone in their healing journeys.
Svalbe happily resides in Upper Michigan with her husband (soulmate), their son (tiny best friend), and their two cats (fur babies). She is an advocate for mental and emotional health.
Heavy as a Feather is a 222-page paperback with a retail price of $19.00 (eBook $14.00). The ISBN is 979-8-89027-179-2. It was published by RoseDog Books of Pittsburgh, Pennsylvania. To to buy the book visit our online bookstore at
https://rosedogbookstore.com/heavy-as-a-feather/