Reston, VA Author Publishes True Crime Memoir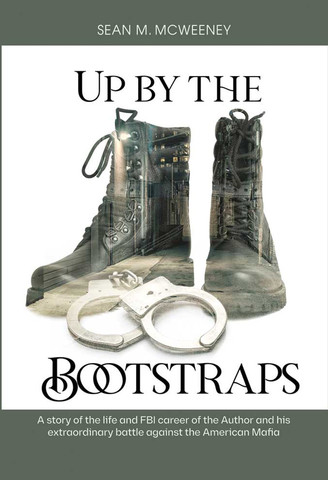 Up by the Bootstraps, a new book by Sean M. McWeeney, has been released by Dorrance Publishing Co., Inc.
Sean M. McWeeney has led an amazing life. Up by the Bootstraps outlines his life on the rough and tough West Side of Chicago, where he was unafraid of hard work or a good fight. He ran numbers, struggled, and triumphed through life's twists and turns, to become the head of the FBI's Organized Crime Section and later establish an international multi million-dollar corporation known for handling complex hostage and extortion negotiations for international corporations. This memoir reveals the inner workings of the FBI's battle to bring down major mafia families' organizations throughout the United States. And is an entertaining read of a life well lived by a colorful, gifted, and talented man who when given the choice at a young age between a life of crime or justice, chose justice.
About the Author
Sean M. McWeeney is a graduate of DePaul University in Chicago, with a bachelor's degree in commerce, where he was president of the senior class of 1961. He also received an MBA from the University of Rhode Island in 1964. McWeeney served as an officer in the US Navy from 1962 to 1965, attaining the rank of lieutenant. He went on to become an FBI agent from 1965 to 1988 and served as an Organized Crime supervisor in the New York office. His time in this office led to the arrest of Carlo Gambino, head of the infamous Gambino Mafia family. After retirement from the FBI, McWeeney founded an international security corporation, Corporate Risk International. Before the sale of the company, they went on to handle over six hundred kidnapping and extortion incidents over several years.
McWeeney is married and has six children. His first wife Joan passed away in 2005. She played a substantial role in the success of both his careers.
Up by the Bootstraps is a 352-page hardbound with a retail price of $39.00 (eBook $34.00). The ISBN is 979-8-88812-380-5. It was published by Dorrance Publishing Co., Inc of Pittsburgh, Pennsylvania. For members of the press, to request a review copy, visit our virtual pressroom at
https://dorrancepressroom.com/up-by-the-bootstraps-a-story-of-the-life-and-fbi-career-of-the-author-and-his-extraordinary-battle-against-the-american-mafia/
or to buy the book visit our online bookstore at
https://bookstore.dorrancepublishing.com/up-by-the-bootstraps-a-story-of-the-life-and-fbi-career-of-the-author-and-his-extraordinary-battle-against-the-american-mafia/
Email Dorrance Publishing