Olathe, KS Author Publishes Suspense Novel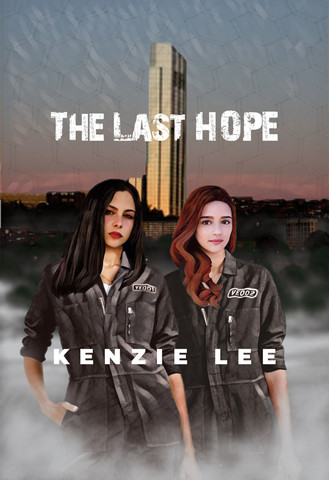 The Last Hope, a new book by Kenzie Lee, has been released by RoseDog Books.
Their whole world is a lie. Hope and her sister, Celeste, have spent their lives believing that Mistbrooke was the last city with life on Earth. At least, that's what the Agency, Mistbrooke's ruling body, told its citizens. The Agency claimed that after a brutal contagion plagued the planet, Mistbrooke was the only city that adapted to the infection fast enough. Nobody had any reason to doubt the Agency's word. Until now.
It all started when a strange man rampaged the streets after curfew, screaming of corruption and misdeeds he had uncovered. Of course, the Agency shut this down quickly. The event was thought of as nothing more than a mistaken civilian shouting nonsense. But, after a strange encounter, Hope realized there may have been some truth in what the man had said. Now, Hope and Celeste must team up with an unlikely group of allies to uncover the sinister secrets of the Agency, and, along the way, reveal the hidden mysteries of their own past. But in a world built on lies, it costs a high price to find the truth.
About the Author
Kenzie Lee spent her life growing up in the Midwest. In her free time she enjoys gaming, watching movies, and playing and coaching volleyball. She has a passion for dogs, photography, and of course, writing. Since she was in elementary school, she has been creating works of fiction to entertain people. She has always been drawn to more intense genres such as thrillers, dystopias, and mysteries. Kenzie's goal is to create engaging worlds that take readers on unforgettable adventures, as if they were right alongside the characters.
The Last Hope is a 414-page paperback with a retail price of $26.00 (eBook $21.00). The ISBN is 979-8-88925-314-3. It was published by RoseDog Books of Pittsburgh, Pennsylvania. To to buy the book visit our online bookstore at
https://rosedogbookstore.com/the-last-hope/