Silver Spring, MD Author Publishes Novel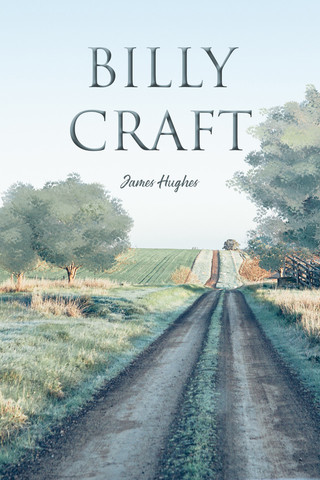 Billy Craft, a new book by James Hughes, has been released by RoseDog Books.
Having been motivated by the movie short, Billy was anxious to show his friend Wayne how he was capable of running the mile in times near that shown on the screen.
They biked to the track. Billy took off his shirt and did some stretches and short warm up runs. When he was ready, he told Wayne to start him.
Wayne looked at his watch and gave him the go signal and Billy was off. He ran the first lap (400 meters) and looked strong. By the middle of the second lap, he started to slow down. The slowdown continued into the third lap. By the fourth lap, he was barely running and halfway through the lap he was just walking.
"If you finish in the next 20 seconds you will have done six minutes and 30 seconds," Wayne yelled, laughing.
"Kiss my ass. You were right; it does take a different kind of conditioning," Billy responded while gasping for air. "But six minutes and 30 seconds for the mile is a starting point for me, I guess."
"Guess again, my future track star. You ran only 1,600 meters, you need to add another nine meters to make a mile. There are 1609 meters in a mile," Wayne offered, laughing.
About the Author
As a change from his usual genre in previous stories James Hughes wanted to write a feel-good story of friendship and life as it unfolds. Calling on old memories and some history, he tells the story of friendship between two young men who had come from significantly different lifestyles. The story tells how they were able to overcome their differences not by changing each other, but by understanding and appreciating their differences. Their humor was always a significant part of their relationship. They were able to hold on to their friendship even when separated by time and distance.
Billy Craft is a 132-page paperback with a retail price of $15.00 (eBook $11.00). The ISBN is 979-8-89127-539-3. It was published by RoseDog Books of Pittsburgh, Pennsylvania. To to buy the book visit our online bookstore at
https://rosedogbookstore.com/billy-craft/