Vacaville, CA Author Publishes Memoir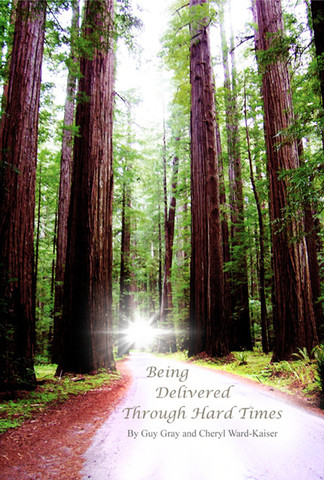 Being Delivered Through Hard Times, a new book by Guy Gray and Cheryl Ward-Kaiser, has been released by Dorrance Publishing Co., Inc.
Being Delivered through Hard Times is a story of exalted faith told from the alternating perspectives of two incredible survivors. Once strangers, Cheryl Ward-Kaiser and Guy Gray came to see how perfectly their life stories complete the other. An adoptee and a mother who placed her son for adoption discover each other as the unexpected answer to their prayers, a clue into the mindset of the person they quest for, and the hope for reunification. Cheryl and Guy recount the experiences, and trauma, of their lives that simultaneously challenged and reinforced their faith more than any would think possible. I was honored with the privilege of reading their story and soon realized their genius in two parts-first, lives as implausibly challenging as theirs have been, and the courage needed to survive them, could only act as a beacon of inspiration to others. And second, that faith tested as often as theirs has been, and as inexplicably carried through to the radical healing of everyone touched by these wonderful human beings, could only have one explanation-clearly, God has a plan for them. In their own words, Cheryl and Guy guide us by the hand through the most heart-wrenching moments of their lives, just to prove to us that their faith is what pulled them through. This story is an absolute must-read and will definitively restore the faith of all who read it and change our lives for Good. Thank you, Guy and Cheryl, for your passion and refusal to let pain and suffering go unanswered by faith and love.
God bless you,
Nicholas Orrick
Being Delivered Through Hard Times is a 55-page paperback with a retail price of $13.00 (eBook $8.00). The ISBN is 979-8-88925-102-6. It was published by Dorrance Publishing Co., Inc of Pittsburgh, Pennsylvania. For members of the press, to request a review copy, visit our virtual pressroom at
https://dorrancepressroom.com/being-delivered-through-hard-times/
or to buy the book visit our online bookstore at
https://bookstore.dorrancepublishing.com/being-delivered-through-hard-times/
Email Dorrance Publishing