Sequim, WA Author Publishes Science Fiction Novel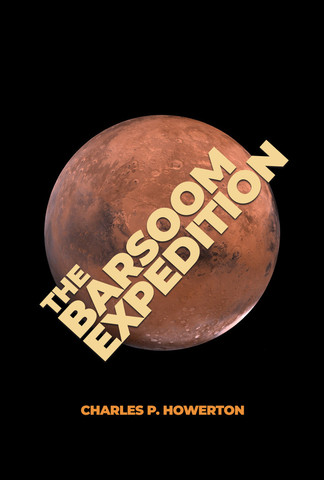 The Barsoom Expedition, a new book by Charles Howerton, has been released by Dorrance Publishing Co., Inc.
Launching a scientific research mission to Mars is no easy task, but in The Barsoom Expedition, it is made nearly impossible by a shady group of powerful people who want to win the race to Mars and lay claim to it and all its resources.
Bribes, threats, whipping up a phony religious outcry, sabotage, and even more drastic actions are taken to prevent Barsoom Explorer from staffing her crew. Captain Ian McMichael and his friend and former crewmate, Alexi Gargorin, a nuclear engineer, are tapped to lead a brilliant group of people, who were gathered and trained in secret to prevent outside interference or influence.
After the Explorer launches perfectly with its unique propulsion system, it suffers one problem after another, from a mischievous ferret on the loose to booby traps set by saboteurs currently on board. Gifted pilots and sisters, Miriam Steinmetz and Rachael Purlman prove indispensable as each crisis arises, as do the other members of the crew-those not attempting to destroy the mission, that is. Outer space must be navigated gingerly and that precariousness comes alive in vivid detail in this epic story of humanity working toward a goal in an unforgiving environment and with bad guys breathing down their neck.
About the Author
Charles Howerton has a PhD in computer science and, before retiring, spent the last fifteen years of his career teaching computer science and software engineering at the college level. He was first introduced to computers in June 1957 three days after he graduated from high school. His hobby, if you can call it that, is writing imaginative fiction. More stories, one of which is a sequel to The Barsoom Expedition are in the works. His family is made up of two sons, a daughter, stepdaughter, five grandchildren, and twin great-grandsons.
The Barsoom Expedition is a 362-page paperback with a retail price of $24.00 (eBook $19.00). The ISBN is 979-8-88925-061-6. It was published by Dorrance Publishing Co., Inc of Pittsburgh, Pennsylvania. For members of the press, to request a review copy, visit our virtual pressroom at
https://dorrancepressroom.com/the-barsoom-expedition/
or to buy the book visit our online bookstore at
https://bookstore.dorrancepublishing.com/the-barsoom-expedition/
Email Dorrance Publishing