Market Trends show 2007 was busiest vegan year: 2008 most vegan ever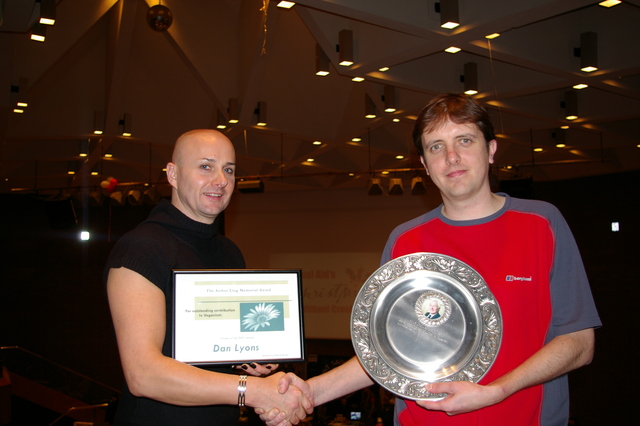 MiV, a new vegan consultancy, says " All the signs point to the fact that key elements within the catering, retail and manufacturing industries have finally grasped the potential of veganism and ethical consumerism."
"More importantly it seems that many new vegan campaign groups have worked this out too and are increasingly prepared to work in synergy with business. The International Bristol Vegan Fayre on the 31st May and 1st June will once again unite Vegan organisations with Vegan businesses to promote vegan lifestyles".
Ethical market worth £29.3 billion
A good example of this in action is Lush Cosmetics.
Following a string of Vegan awards during 2007, including the RSPCA good business awards, Lush cosmetics' vegan campaigns team were invited to speak in the UK houses of Parliament on ethical retailing. "This won them many new friends in high places" says MiV. "The RSPCA claim Ethical consumerism is now worth a staggering £29.3 billion per year. This fact alone will ensure that veganism is driven forward in an increasingly unstoppable vegan tidal wave of vegan awareness that will blast the dusty cobwebs out of every crevice of the establishment."
Vegan Media Frenzy
As a number of programmes on British TV such as BBC Newsnight and 'The Truth About Food' examined vegan claims during 2007, organisers of The Vegan Festival in Bristol and Vegan Campaigns in London, predicted the numbers of vegans would double during 2007. They claimed vegans had reached critical mass in terms of percentage of the population. Even a Government website,
www.direct.gov.uk
recognised the vegan diet as an ethical sustainable solution.
A flurry of stories in the tabloid press followed, the tabloid vegan word count helped along by paparazzi quarry, supermodel Kate Moss, who started dating vegan rock star and Victoria Beckham guzzling vegan seaweed and algae shakes. The Economist revealed that the number of Vegan young adults is set to soar and warned that the food industry should prepare itself for big changes. A Daily Mail reporter revealed he'd lost 2 kilos and reduced his cholesterol levels by 23% whilst spending a month on a vegan diet.
Vegan reports reveal vegan trends
MiV say a Eurobarometer survey revealed that 8 out of 10 EU consumers are willing to make an extra effort to buy animal welfare friendly products. This is confirmed in reports from key vegan players in the food industry.
UK based Beanies Foods confirm that their vegan sales have increased by nearly 70% in 3 years whilst Plamil Foods (
http://www.PlamilFoods.co.uk
) managing director Adrian Ling reports "Despite a massive increase in competition in our market we are still pleased to see a very healthy, enviable, year on year growth and growing demand for our organic vegan chocolate products and mayonnaises"
Sales of vegan super-foods have seen a massive shift in popularity according to Tim Barford, MD of Yaoh Hemp Foods (
http://www.Yaoh.co.uk
). "Sales of our Hemp seeds and Hemp oil have continued to rise year on year and sales of the Yaoh organic Hemp protein powder have quadrupled in the last 18 months," he reveals.
Vegan Fashion
Further evidence of the acceptance of vegan lifestyles and proof that vegan issues have climbed out of a niche market side street is also apparent in the fashion industry say MiV. Vegan handbags and Vegan shoes have become top Google search terms whilst UK vegan designers such as Natalie Dean and Stella McCartney have won a string of awards. Stella was named Designer of the Year at the British Fashion Awards having previously won an award from Elle for Best international designer. Her partnership with Adidas has brought a whole vegan fashion range into the mainstream.
Vegan Catering
The Vegetarian Visitor guide claim the seaside town of Brighton considers itself to be the UK Mecca for vegans and vegetarians. However Glasgow now vies for title of no1 UK Vegan destination as vegan society vetted caterers at Glasgow University join the many vegan establishments in Glasgow such as the café at mono, the organic restaurant bar at 78, the Flying Duck nightclub and vegan deli-café Stereo. "Ethical diners no longer have to restrict themselves to Indian and Chinese restaurants" says Vegetarian Visitor's editor.
Vegan Health
London Nutritionists Foods for life report that the vegan market has been boosted by a number of pro vegan studies. "The report warning that consumption of bacon and processed meats leads to an increased risk of cancer, whilst other research revealed the colours in fruit and vegetables could be behind their apparent ability to dramatically reduce cancer risks and destroy cancerous cells" revealed their lead nutritionist.
Chocolate is a good example where a food is outflanked by the vegan version offering health benefits such as helping heart function through nitric oxide production and endorphin release to reduce stress.
"There are no essential nutrients that you can't get from vegan sources" say Foods for Life "Micro Algae is being hailed as a saviour of the planet's oceans for providing an ethical, sustainable alternative vegan source of omega 3 long chain essential fatty acids EPA and DHA. Other algaes such as Chlorella provide a reliable source of vitamin B12, key amino acids, iron and calcium."
Positive Campaigning
MiV suggest that much of the successes of 2007 came from campaigning in a more empowering celebratory way. MiV chose to launch a campaign for healthier pizzas and petition the UK prime minister to create a legal framework for a legal definition of the word vegan based on the 'organic' model
Other's chose vegan awards. Plamil Foods sponsored the prestigious annual Arthur Ling Memorial Award for vegan achievement which was won by Dr Dan Lyons from Sheffield based anti vivisectionist campaigners Uncaged. The 008 Vegan Awards sponsored by Yaoh Hemp Foods were launched at the same event, voting begins soon.