Public Sector Consulting Firm Capalino+Company Launches Event Strategies Group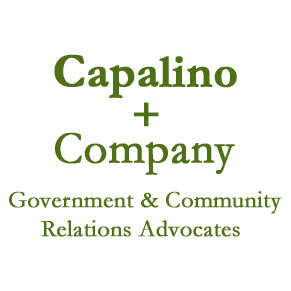 Capalino+Company, (
www.capalino.com
) one of New York City's premier government and
community relations consulting firms
, announced today that it is creating a new practice within the company to provide strategically based special events consulting.
Utilizing its knowledge of government processes and its broad network in the New York City business and civic communities, the Capalino+Company
Event Strategies
Group will provide valuable strategic advice to event planners, marketing companies and organizations seeking to produce special events in New York City.
James Capalino, President of Capalino+Company stated, "The City of New York has done an incredible job attracting events and fostering tourism for the City. This is a challenging process that calls for coordinating multiple moving parts from public agencies to private groups."
"The Event Strategies Group is a logical extension of our value proposition as a government and community relations firm," stated Travis Terry, Chief Operating Officer of Capalino+Company. "The business and marketing potential for special events in the City of New York is extraordinary but – as a result of complicated regulations – can be frustrating and Capalino+Company can help clients navigate the approval process to reach their marketing objectives." ."
Capalino+Company has been a strategic player consulting on a number of major special events like the L'Oreal Foundation's Hairdressers Against AIDS campaign. The firm helped secure permission to have events in Times Square, Lincoln Center and 125th Street and arranged for government officials and other VIPs to speak at a widely-covered press conference to announce the initiative.
"Capalino+Company played an integral role in L'Oreal's Hairdressers Against AIDS Campaign," said Christine Schuster, Senior Vice President Education Worldwide for Redken, a brand of L'Oreal. "Through its partnership with Capalino+Company, L'Oreal reached an astonishing 2.5 billion people during its launch on World AIDS Day, December 1st, 2010. Capalino+Company not only supported, but helped L'Oreal's surpass its campaign's media initiatives and goals."
Capalino+Company is a full-service government and community relations company based in New York City. The company offers unparalleled experience, a broad range of relationships and a deep knowledge of government processes, collaborating with clients to successfully navigate the complex rules, regulations and politics of local and state government.