WordenGroup Opens Denver Public Relations Office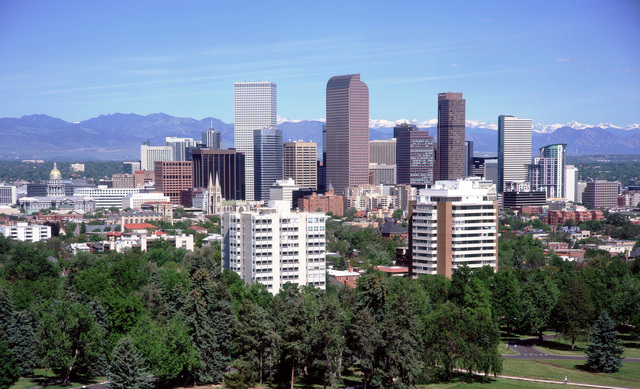 Denver, Colorado – March 14, 2012 –
WordenGroup Strategic Public Relations
, a boutique PR firm specializing in travel public relations, has opened a Denver public relations office in addition to its longtime Jackson Hole, Wyo., address, announced WordenGroup Principal Darla Worden.
"We have long had clients in Colorado as well as Wyoming," says Worden. "Our new Denver public relations office allows us to better serve our Denver–area and mountain clients while capitalizing on our Colorado expertise and contacts to expand our business in the popular Rocky Mountain travel region."
In business since 1996, WordenGroup has worked with a number of hotels as part of its travel PR niche, including the Rusty Parrot Lodge & Spa – named Number One Hotel in the U.S. and Canada by "Travel + Leisure" readers (2005) – and the Lodge at Sun Ranch in Montana, which appeared on multiple "best" lists, including in "Travel + Leisure" and "Outside" magazines while the lodge was a WordenGroup client. The Lodge at Sun Ranch PR campaign also earned WordenGroup a national award for travel public relations. The Jackson Hole and Denver public relations firm also represents Antlers at Vail, a popular Colorado condominium hotel.
WordenGroup's PR associates have experience as magazine publishers, columnists, editors, travel journalists and food writers:
Darla Worden started in the public relations department of the "Denver Post," later worked as group publisher for "Colorado Homes & Lifestyles" and "Atlanta Homes & Lifestyles"
Anne McGregor Parsons has 20 years of publishing experience including stints at "Boston Magazine" and as editor-in-chief of "Colorado Homes & Lifestyles"
Eliza Cross is former publisher of "Mountain Living" magazine and author of five books on travel
Dina Mishev is a travel writer for publications including "Sunset" and "VIA," and hosts a Wyoming TV talk show
With offices in Jackson Hole, Wyo., and Denver, Colo., WordenGroup Strategic Public Relations is poised to serve the public relations needs of travel companies in the Rocky Mountain West. For additional WordenGroup information, visit
www.wordenpr.com
.
Email WordenGroup Public Relations