Brooklyn's "Locally Produced" Movement Now Includes Publicity Expertise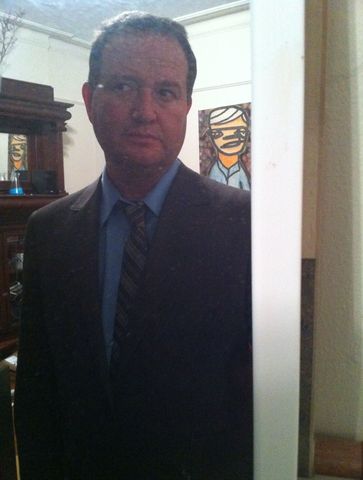 A new Public Relations/Creative agency has launched, but on the Brooklyn side of the East River:
Evans Brooklyn
.
"I saw how all the big PR shops and advertising agencies are in Manhattan and said to myself… with all the cool companies and organizations in Brooklyn, why not have a hometown-based creative agency?" says founder Jonathan Evans.
Evans, a 15-year veteran of the newswire industry in Los Angeles and New York, hopes to work with forward-thinking people in the borough, but is certainly not limited to just Brooklyn. "We're Kings County-based, but I've worked all over the world for international media companies."
The goal of Evans Brooklyn is to help companies and organizations better connect with the audiences who influence their success.
"I hate to say we're a PR agency because that implies certain behaviors. Likewise, to say we're in marketing or advertising creates certain expectations. Rather, I'd like to think we're in the business of helping a company define its audiences and determine how to best reach them," says Evans. "Or to put it more simply, we help you tell your stories."
"My biggest attribute is being creative," says Evans. "I'm always thinking about how we might do something differently. When I worked at PR Newswire, for example, I came up with the idea for a new product allowing clients to get huge exposure in Times Square. It's been a major hit for years. Another strength is a keen understanding of the information ecosystem. I helped build and manage major channels so I know how information is syndicated and consumed."
The process is fairly simple. We look at where you are and where you want to be. And then we plot a course. For some it will be more traditional media relations. Others might benefit from cultivating social media. Still others might want to explore paid media (advertising, sponsorships, etc.).
"There's obviously not a single solution. You probably know someone who is addicted to Twitter. Another who sends text messages all day. I'm still a big fan of email while others chat via Facebook and other platforms."
"Essentially things haven't changed. You have something to say and people you want to say it to. What has changed are all the different ways one can reach those people and the distinct methods you need to employ to be effective across each type of channel."
"If you're a leader of a company or organization and would like to explore something new, I urge you to write down your 3 biggest "challenges" and pop us a note or call. A true measure of progress isn't whether or not a company has challenges, but if they are the same challenges as last year. A little outside perspective might help."
"At the very least, visit our site and follow us because we'll be posting tips and advice, interviewing key journalists and experts, plus linking to great examples of publicity and great content," Evans concluded.