National Positions to Host Webinar on Top Digital Marketing Trends for 2014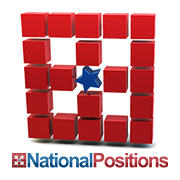 Los Angeles, CA - Internet Marketing leader, National Positions will be hosting an exciting free webinar,
Winning Online: Top 10 Digital Marketing Trends for 2014
, that will discuss insights into the state of Internet marketing today and an in-depth analysis of the trends to look out for in the upcoming year.
The webinar, which will be held on
Thursday, December 16 at 11AM PST
, will be hosted by National Positions' President, Bernard May, as well as Marketing Director, Adam de Jong, who will be unveiling the top strategies to businesses will need to be competitive in 2014.
2013 has been a year marked by a multitude of changes to the Internet marketing landscape, the ways searchers and search engines interact, and the state of SEO. With the launch of an entirely new Hummingbird algorithm, in addition to yet another Penguin update, Google has worked to enhance the way their algorithm understands what's on the web, affecting not just website's rankings, but the strategies behind them as well.
With search becoming more and more sophisticated, businesses looking to market themselves online need to be advancing just as quickly. In this webinar, National Positions experts will reveal what's changing in digital marketing and what new strategies business will need to stay successful in the increasingly complex, competitive online market.
This webinar will reveal all of the key trends that will be shaping the world of digital marketing in the coming year and beyond, and will provide all attendees with the insights capable of taking your Digital Marketing to the next level. Learn where SEO is headed, what Link Building looks like now, how Hummingbird and Penguin 2.1 have impacted search, the secrets behind the most successful Content Marketing campaigns, where your budget needs to be focused in 2014, the top Mobile and Local opportunities to tap into and more.
Join National Positions' President Bernard May and Adam de Jong this Thursday, December 16th at 10AM PST and get insider strategies that will help you make 2014 a big year! Register today to reserve your spot:
https://www2.gotomeeting.com/register/871032338
All attendees will receive a free audit of their website and their online marketing campaign, including customizable, actionable insight on how to improve sales in 2014.
About National Positions: National Positions is one of the nation's top SEO
and Internet marketing companies
. Based in Los Angeles, National Positions has helped over 1,000 clients grow their business through comprehensive digital marketing, including brands such as Wal-Mart, Land Rover, Colgate, Sandals, and Panasonic.