ernstPR Launches New Website and New Pricing on Press Release Writing and Distribution Services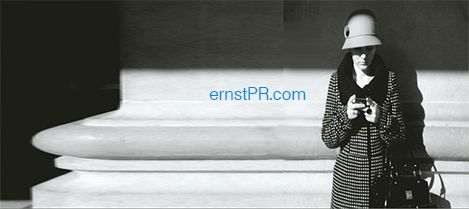 August 3, 2015 - TAMPA, Florida and NEW YORK-
ernstPR.com,
a boutique PR firm specializing in high quality, professional AP Style press release writing and distribution services, has launched a new website representing the firm's services, pricing, and work samples. The company features a variety of PR services, including high quality blog writing, social media campaigns, website content writing, organic SEO, media pitching, reputation management and more.
Operating as WritesStuff Services since 1998, owner and chief ink slinger Liz Ernst says she decided to change the name and revamp her company's professional offerings to accommodate the firm's approach to no-nonsense strategic public relations that includes a focus on AP Style press release writing and distribution, reputation management, targeted product launches, PR services for authors and consulting services at affordable rates.
"My goal is to give my company a unique identity that reflects the quality of our work and commitment to helping anyone who needs affordable, professional PR services," Ernst says. "I operate with the belief that every small business owner, author, freelancer and contractor should be able to afford the professional PR services they need to compete with larger corporations.
"Small businesses and entrepreneurs often struggle to launch and stay afloat, and high quality PR is critical to establishing and maintaining visibility in a sea of competitors," she says. "PR has historically been cost-prohibitive for many-my goal is to help level the playing field."
Ernst operates her firm with no high-pressure sales pitches, and no long-term contracts. Monthly retainers are optional for clients who want to lock in pricing and work volume, but Ernst says she prefers to operate on a project-to-project or month-to-month basis for clients who aren't ready to commit to a long-term contract.
"Many of my clients are small businesses who are just testing the PR waters for the first time," Ernst says. "It behooves neither of us to demand a long-term contract for services they aren't even sure of yet. I offer a lot of flexibility so that clients can try different services and decide, over time, which ones work best for their needs."
Reputation management,
for instance, is a growing area in the PR arena, according to Ernst. Online rating sites like Yelp! provide businesses with a great opportunity to gather customer feedback in a widely-read channel, but a few terrible reviews can destroy a business's reputation quickly. In addition, as has been proven repeatedly over the past few years, an ill-advised comment or action by a business owner or employee can do real damage to a company's bottom line once the offense goes viral.
According to Ernst, reputation management services[/url] can help businesses regain a positive public opinion and rebuild credibility through campaigns that are designed to meet the individual challenges they face.
Ernst's experience as an award-winning reporter and journalist arms her with the tools necessary to create credible, effective press campaigns and help individuals, businesses and organizations enhance their potential for growth, profitability and market presence through press releases, product launches, social media, SEO and high quality website content.
To learn more, visit the
ernstPR.com website,
or email
liz@ernstpr.com
.
About ernstPR:
ernstPR
is a boutique public relations firm serving a worldwide clientele. Owner Liz Ernst is an award-winning journalist and public relations pro with expertise writing and distributing professional, AP Style press releases that get noticed. Established in 1998 as WritesStuff Services, ernstPR provides businesses, entrepreneurs, professionals and contractors with high quality, affordable public relations services once only afforded to corporations with limitless marketing and PR budgets.
In addition to press release writing and distribution services, ernstPR offers expert blog writing, social media, reputation management, web content writing and SEO services.