Sherman Bridge Lending and Dallas Morning News report percentages show profitable prices in Dallas-area housing market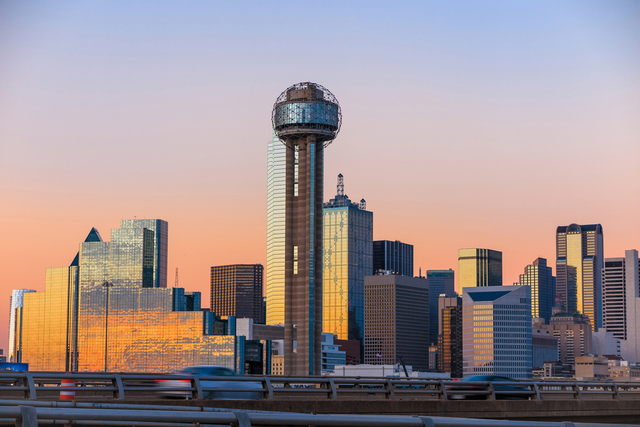 March 15, 2016 - Dallas, Texas: For investors considering bringing their trade to Dallas, Sherman Bridge Lending is following recent reports that prove the benefit of taking advantage of the current market. The
Dallas Morning News
has presented data for the first financial quarter, and it reads impressively high numbers for the Dallas housing market. Data shows home prices are now at pre-recession numbers that have not been seen since 2007, and there is no sign of slowing down.
Nationwide economic reports released at the end of February shows Dallas home prices were up 9.6 percent in December from January 2015. On a list of major US markets for home gains, this growth ranks Dallas third in the nation, the top slots going to San Francisco, CA (10.3 percent), and Portland, OR (11.4). Additional data predicts that home prices will continue to rise in Dallas by 5.5 percent in the coming year. However, a boom in development and employment can possibly raise Dallas home price percentages to nearly double-digits in 2016..
This type of growth doesn't come without its share of housing stress, and with more development planned for downtown, the market for available homes in Dallas is sure to tighten even more. The boom for business in the Design District has prompted more construction in downtown Dallas, and its skyline will see three more
high-rise towers
in 2016. This increased development will also bring about commuters from all over the metroplex, but many people employed in Dallas will look to set roots within city limits. However, with potential residents left little options in an increasingly tight market, the time has never been better to invest in Dallas real estate.
Investors who buy damaged or foreclosed homes and flip them for profit have a shot at a very successful ROI with such a hot housing market. Sherman Bridge Lending, a real estate brokerage firm, is helping real estate investors succeed their ROI goals by offering funding for their Dallas properties. Investors can use Sherman Bridge's comprehensive resources to compare
hard money loans
to find the best deal, then see their loan's term, point structure, and their
personal rate
in just a few clicks.
Sherman Bridge brings state-of-the-art tools to investors, and in just seven days they can receive the funds they need for their investment. Most banks will not finance repairs for an investment property, but Sherman Bridge provides financing for any level of distress. Investors are also given the opportunity to rent out their property with the option of 30 years to repay their loan.