New Western Celebrates Success of Atlanta Investor With Spotlight Piece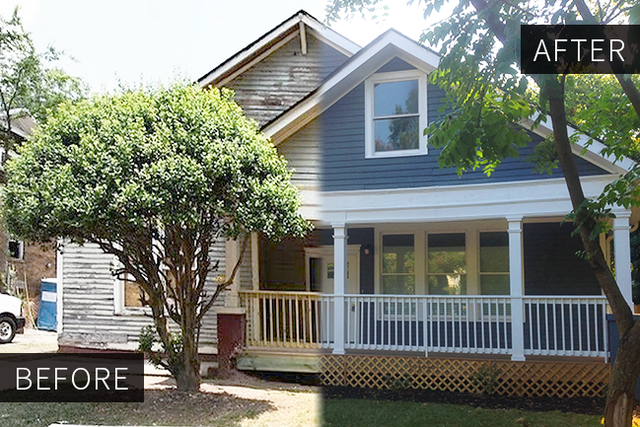 February 10, 2017 - Texas, United States: New Western's "Investor Spotlight" series, a new online publication, is part of a campaign to highlight the investment success of those who flip or rent houses. In line with this goal, the first of many feature articles has been published to acknowledge
Atlanta investor Scott Williams
.
Scott H. Williams, President and CEO of Gateway Construction Company, originally purchased the New Western property in the West End neighborhood of Atlanta, GA for $75,300. After an estimated ARV of $250,000, the single-family home sold for $298,000 after only one day listing on the market.
"This was a very profitable investment both financially and networking wise, as many doors were opened by having a presence in the community," Williams said. "The best part of the rehab is seeing an old non-functioning structure come to life and beautify the community. And of course seeing the smile on the new homeowners face when they moved in their freshly rehabbed home!"
Williams said that he saw the potential in the stable structure of the 1920's home, and was educated by New Western agent Gordon Tran on the upward trends of the neighborhood. After an estimated rehab cost of $115,000, Williams was able to completely renovate the property with such updates as a new roof, kitchen, bathrooms, and backyard deck.
Williams predicts
that Atlanta will continue to see a profitable drive to invest in homes in the area due to a seller's market coupled with low inventory.
"Atlanta is definitely a hot market and will continue to be so due to the numbers of people moving into the area daily. Housing has to keep up with the demand," Williams said. "I think the trend will continue to be a demand for in-town living due to the Atlanta traffic everyone wants to be closer to town."
New Western is ready to work with investors to meet such demand for housing, and provides house flippers and landlords resources, guidance, and discounted
off-market properties
to do so. Investors who are ready to take advantage of the market demand and exclusive resources are invited to search New Western properties in over 18 major metros that span coast-to-coast.
The spotlights are intended to cover other successful investment rehabs across the country and are part of a bid to give those who invest in real estate the recognition they deserve, as well as analyze the
nation's top markets
for investor returns. The company encourages those investors who have recently worked with New Western in their area and earned valuable returns, quick sales, or have interesting success stories. The articles will focus on the written responses of the investor over such things as market predictions, their overall experience with New Western, before and after photos of the property rehab, and other details of their professional success.
Those investors who are interested in being featured in the publication should contact their New Western agent or email the company's writer, Haley Moran, at
haley.moran@manpow.com
.
Email New Western Acquisitions