Donelan Family Wines donates more than $32,000 to Northern California fire relief funds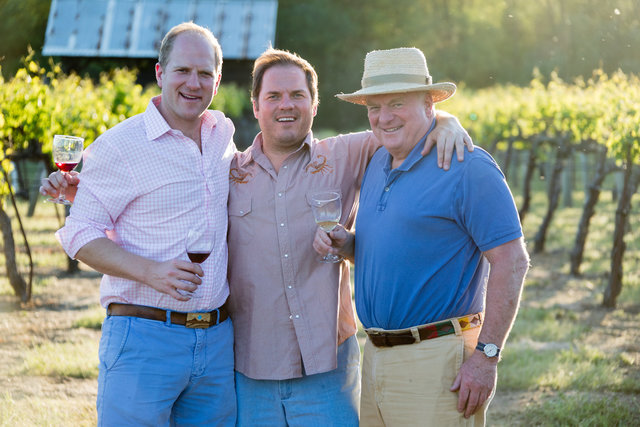 (November 15, 2017; Santa Rosa, Calif.)-Located in the heart of Santa Rosa, Donelan Family Wines has raised more than $32,000, whose funds will be divided between the Sonoma County Resilience Fund and United Way of Wine Country. Following the fires, Donelan committed to donating 30% of all sales in October to fire relief efforts. Many of the neighboring buildings burned to the ground, and the Donelan family was extremely fortunate that the winery and tasting room were spared. According to Cal Fire, Santa Rosa alone lost 3,000 homes to the Tubbs fire, with more than 8,400 structures destroyed in total and an estimated $1 billion in damage. More than 160,000 acres burned in Sonoma, Napa, and Solano counties, and another 36,000 in Mendocino county.
While the winery structure escaped complete devastation, the Donelan's estate vineyard in the Knights Valley, Obsidian, suffered irreparable damage and will require replanting. This exceptionally rocky, free-draining, low-yielding vineyard site is the source of the Donelan flagship wine, Obsidian Vineyard Syrah, which has consistently garnered some of the highest critical scores for Syrah in California. "We are pushing forward. We feel incredibly fortunate to have our people and the winery structure safe, and we are doing our part to help the community return to a sense of normalcy," says Joe Donelan.
About Donelan Family Wines:
Donelan Family Wines was founded by Joe Donelan in 2009 with a focus on the production of Rhône and Burgundian varietal wines from small, cooler-climate vineyard sites located throughout Sonoma County, including the Knights Valley, Green Valley, and Russian River Valley. In 2015, the Donelan family acquired its first estate vineyard, the Obsidian Vineyard, located in Sonoma County's Knights Valley. In addition, they have been able to develop long-term relationships with some of the most unique vineyard sites in Sonoma County. The Donelan's are extremely selective in their choice of partners, and each vineyard owner must exhibit commitment to high quality that is the hallmark of the family philosophy. Winemaker Joe Nielsen has been with Donelan Family Wines since its inception, and became head winemaker in 2013.
Email Jarvis Communications