PR LEAP Launches PRTube, the Embeddable Press Release Viewer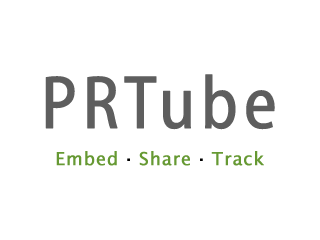 February 25, 2009 - Chula Vista, CA - PR Leap, a leader in online
press release distribution
, today announced the launch of PRTube, the easiest way to embed, share, and track a press release on any blog or website.
"PRTube is the YouTube for press releases," said Merrick Lozano, co-founder of Condesa, the company behind PR Leap. "PRTube takes the social media press release to the next level by allowing anyone to embed the press release on their website, blog or social network profile, making it viral."
Made with Adobe Flash, PRTube is the first embeddable press release viewer. PRTube viewer can be embedded on any blog or website that accepts embed codes. The full-text press release and any embedded news images are streamed to the PRTube viewer from prleap.com. PRTube viewer works on almost any computer without having to download any software.
PRTube is exclusive to prleap.com and available now. Over 80,000 press releases are on the PRTube viewer. The PRTube embed code is available on every press release at prleap.com, and also by clicking the Share button on the PRTube viewer.
"Our small company has managed to trump our much bigger competitors by releasing the world's first embeddable press release that features real-time monitoring and tracking," added Merrick Lozano.
Statistics and Tracking - PRTube features real-time monitoring and tracking, allowing one to see where the press release has been embedded and how many times it has been viewed. This is an addition to real-time web analytics on prleap.com.
Pricing & Availability
PRTube is available through prleap.com. PRTube is included with the purchase of any PR Leap press release distribution package. PR Leap offers 3 levels of service: Basic $49, Plus $99 and Premium $149. A PR Leap account is required to use prleap.com. Sign up for a free PR Leap account today. It only takes 60 seconds. More information available at
www.prleap.com/pricing
About PR LEAP
PR Leap is a leader in online press release distribution. Over 30,000 companies have used PR Leap to send over 80,000 press releases to all the major search engines since 2003. PR Leap was launched by Condesa in June 11, 2003.
About Condesa
Condesa is a privately funded startup with offices in the Eastlake neighborhood of Chula Vista, CA. The company was founded by the Lozano brothers, Mario and Merrick, in March 2002.
PR Leap and PRTube are trademarks of Condesa, Inc. All other company and product names may be trademarks of the respective companies with which they are associated.